Explore Our Electric Bikes
Sale price
$759.99
Regular price
$949.99
Sale price
$1,399.99
Regular price
$1,799.00
Sale price
$799.99
Regular price
$949.99
OUR PASSION
YOUR VOICE
We value our customers' input to continuously enhance CYCROWN with each update, focusing on your needs rather than just market demands.

We're consistently testing and improving our electric bikes, addressing any flaws, and upgrading their features as we ride.
Our goal is to ensure that everything we do enhances your riding experience and brings you joy.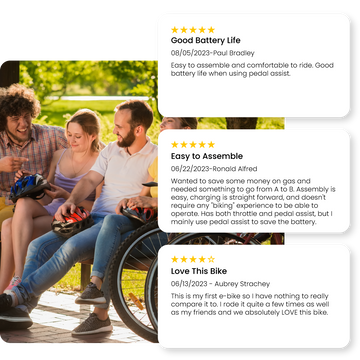 Go Green With CYCROWN